People
The diversity and stability in our human resources reflect our belief system and organizational culture on which we base our activities.
We are committed to creating for our employees a respectful, free from discrimination workplace where they feel included. Anti-discrimination provisions are included in the collective bargaining agreements and in the internal regulations in force.
At the end of 2021, Rompetrol Well Services had a headcount of 149 people.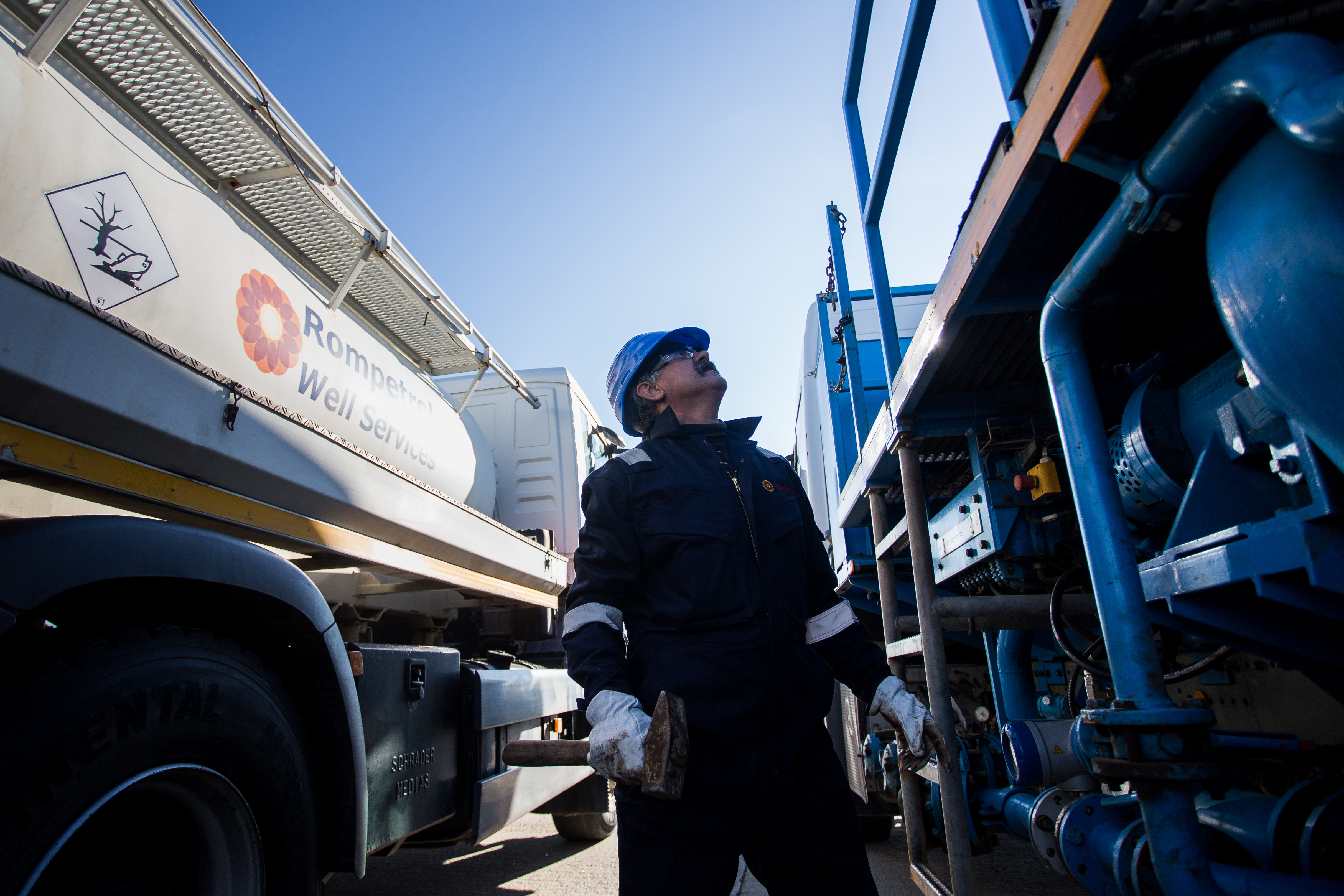 149 employees
127 male employees
22 female employees

7.23 average hours of training per employee
1,049 hours of training provided to 73 employees
No discrimination incidents were reported in 2021.
For 2021 the total contribution for health, pension, and social insurance paid by Rompetrol Well Services in Romania raised to USD 1,004,892.
Our commitment to safety extends beyond our employees, to our partners and suppliers, our customers, and the communities in which we carry out our activities. Our risk-based approach follows a clear set of standards aligned with national and international regulatory requirements.
Rompetrol Well Services QHSE management system covers the provisions of an exhaustive set of legal requirements, grouped into approximately 27 documents (laws, decrees, ordinances) currently in force and bases its principles on detailed internal risk assessment procedures. All Rompetrol Well Services employees are covered by the QHSE management system in place.
With a total worked man‑hours of 255,620 in 2021, Rompetrol Well Services recorded no fatalities or work‑related injuries.
Occupational health and safety trainings are provided on a regular basis, in compliance with the applicable legislation:
Legal requirements training (monthly)
Professional training matrix
Other professional trainings for job development (forklift drivers, professional drivers, IWCF, Bosiet, etc.)
Annual training plan
Road safety trainings
To improve the company's health and safety performance, specific measures were applied in 2021:
HSE mailbox and weekly HSE reporting
HSE management meeting
Safety audits
BBS
Internal audits plan
Incident investigation according to Romanian law
JSA and Risk assessment for all operations
Mandatory trainings
Professional trainings
As part of its QHSE management system, the company provides road safety awareness campaigns, fleet GPS monitoring and defensive driving programs to ensure transport safety (indicators are reported in weekly management meetings)
See more about our performance in the 2021 Group Sustainability Report